22.09.2017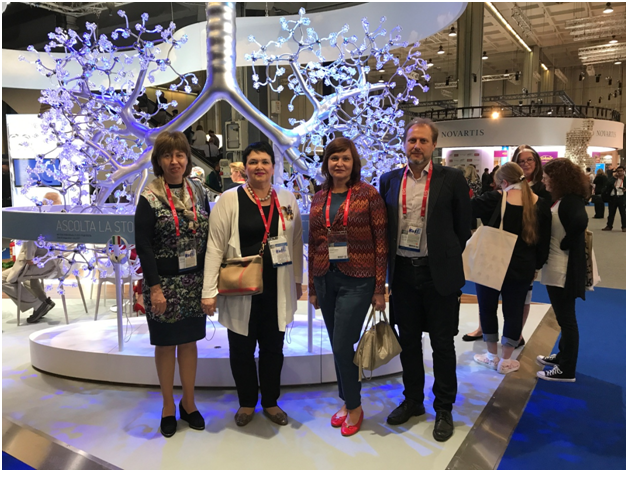 Dear Colleagues! Data on the Company's Products were announced at European Respiratory Society International Congress in Milan, September 9-13.
The data were featured at the poster discussion session via poster and oral presentation by Prof. E.G. Kondyurina (ScD, Novosibirsk) on "Impact of antiviral therapy for acute obstructive bronchitis in preschool children" and theme poster by Prof. A.L. Zaplatnikov (ScD, Moscow) – "The efficacy of antiviral therapy of acute respiratory infections in pediatric practice". Both presentations discussed the antiviral efficacy of Ergoferon supported by the professors' research data.
The Panel members, professors and medical professionals from around the world took genuine interest in Ergoferon and results of its use by Russian peers. The questions asked to the authors were about the drug's mechanism of action, research and authorization, and were answered with great expertise. The abstracts will be available in the forthcoming Uchastkovy Terapevt newsletter special edition, which will be dedicated to the Company's 25th anniversary.
Participation in a high-profile world event like that means a step up for the Company in the eyes of health professionals, bolstering their assuredness of our products' clinical benefit.
It is safe to say we can pride ourselves on our products!